6th Grade Artists
"
Creativity takes courage."
Henri Matisse
Students are collaborating with their peers at Lost Mountain Middle School on a poetry unit.

Students began this week with introductions. Students from Durham created and wrote a post card to their partner at Lost Mountain and will be awaiting their response. Next, students are working on a 2D piece that depicts an Adversity that they have faced in their life. Students will be giving their artwork to their partner at Lost Mt. to interpret and write a poem based on the visual. Looking a head, students will be invited to an Art/LA night at Lost Mt. Middle to celebrate their success and so students can meet in person!

​
Powered by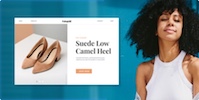 Create your own unique website with customizable templates.