8th grade artists
"
I don't say everything, but I paint everything
."
Pablo Picasso

Performance Task: Students are working on 2D self-portraits this week, using their choice of medium.
Vocabulary: Portrait, Self-portrait, Realism, Proportion, Abstract, Adjective, Zentangle
Due: Friday October 21st at the end of class

Looking Forward: Students need to be thinking about a message they will write to a person that serves in the US military. The message must convey an appreciation for what our military does for us and how their service benefits us as an individual or community. Please take the time to think about this as it is very important and our message and artwork will be delivered someone in our military.


Powered by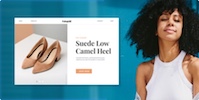 Create your own unique website with customizable templates.