8th grade artists
"
I don't say everything, but I paint everything
."
Pablo Picasso
Students are working on portraits in class, they are due at the end of the period Monday August 8th.
Students will also be using their sketchbooks Monday during class. Please make sure if you have not brought one in that you have it Monday with a piece of poster board. Those that are not able to get supplies please come see me and we can arrange to make a sketchbook out of recycled materials.


Powered by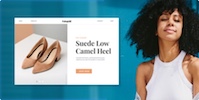 Create your own unique website with customizable templates.