7th Grade Artists
"
Art is not what you see, but what you make others see
."
Edgar Degas
Essential or Guiding Questions:
How will you create a self-portrait that incorporates adjectives and/or a Zentangle technique that describe you and shows proportions of a face?

Activity:
Students practiced drawing facial features to prepare themselves for drawing their self-portraits.
Students are incorporating adjectives, quotes, and/or Zentangle to make the portrait more personal to who they are.
Students are free to explore and apply any 2D media to their piece.
Due date: August 8th

****Students need a empty cereal box, poster board, and 20 sheets of copy paper by Monday.
I have had some students bring in extras in case someone is not able to bring in the supplies.

Powered by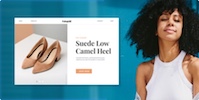 Create your own unique website with customizable templates.