Students will continue to build work based off color theory.
Students will create 2D observational painting of an animal using the complementary color schemes.

​


Students are creating a piece for the PTSA Reflections competition.
This years theme is "Within Reach."
Due: Nov. 10th at the end of class with 100 word artist statementObjectives:
Why Reflections? So students can....

Unleash their creative talents and be inspired
Express themselves imaginatively in their artwork
Experience the joy and fun of making art
Tap into critical thinking skills to create art inspired by the annual theme
Receive positive recognition for their original works of art

Essential Questions:
How will you create a 2D artwork that does not exceed 24x30" and depicts the theme: "Within Reach," using your knowledge of the art elements and principles of design?
Powered by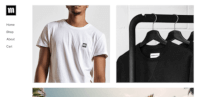 Create your own unique website with customizable templates.