6th Grade Artists
"
Creativity takes courage."
Henri Matisse
Gustav Klimt Inspired Portraits
Objective:
To introduce students to Gustav Klimt's style of portraiture and show students how to use the elements of art to create an artwork similar to Klimt's
To learn about a new artist and his style of work as well as show another way to incorporate elements of art into the composition
Essential Questions:
What is the difference between a self-portrait and a portrait? What are the identifying characteristics that make up Klimt's style of art? What is the mixed media technique and how will you incorporate it into your piece?
Performance Task:
Students will create a 2D mixed media piece that shows they understand the style and characteristics of Gustav Klimt's artwork, specifically, "Baby Cradle."

Powered by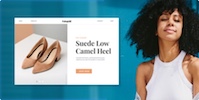 Create your own unique website with customizable templates.